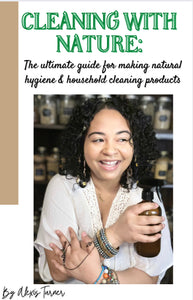 Worth every penny!
I'm so happy I purchased this e-book. I have successfully created non toxic home cleaning and hair products. Also, I'm leaving my house smelling amazing.
Thank you for taking out time to write a review! Also, Congratulations on making your own natural products!
Worth the money !
I purchased this while it was on sale but honestly this is worth the money at its regular price. "Knowledge is power" but the power truly comes from what we do with our new found knowledge. This was very informative, very easy to follow and changes that can really help. A very realistic way to make major or minor changes in our everyday life ♥️
I'm so very happy you found the book helpful! It's truly a gem!
---