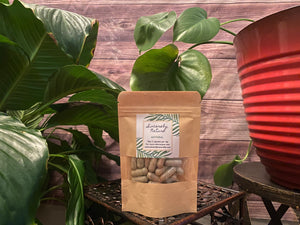 Good stuff
Easy to swallow capsules. Natural alternative to kee the nasties at bay.
Get it
Thats all i gotta say and trust me
We get so much good feedback on our Herbal Antibiotics, but a review helps other people who are thinking about ordering take action. Thank you so much for taking out time to write a review! Grateful you tried out product!
Herbal antibiotics
Herbal Antibiotic did exactly what I hoped it would do. I definitely will be an repetitive customer! 😊
This is great feedback! We appreciate you Laveisha!!
Herbal Antibiotic Capsules
Herbal antibiotic capsules
I wanted a natural alternative for a skin infection that I had and came across this product. These capsules are very effective and worked well in clearing up the boils I developed on my underarms.
Thank you so much for sharing your experience Lisa! The Herbal Antibiotic can be used to treat an array of conditions! We love them!