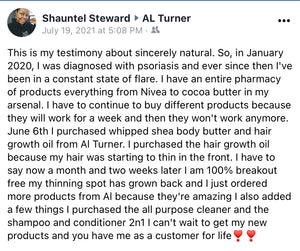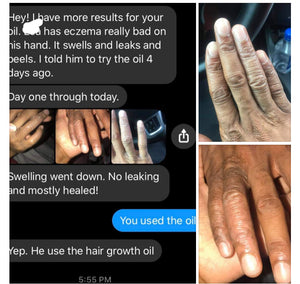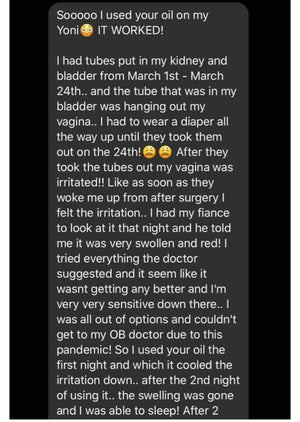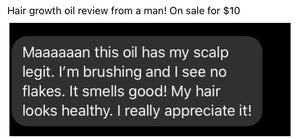 Top Notch
Best hair oil I have ever used. Been coming back for at least 2 years now.
Felicia, we thank you so much for supporting us and being a loyal customer! You are appreciated!!
I love the hair oil. Due to the scent I would only wear it at night as a bedtime routine. My hair is coarse and thick and the oil was a great fit. I have been wanting to love my natural but the products was not giving my hair the proper moisture. But this one does. It doesn't build up. It's thick. And a great moisturizer for my ends. It made my ends easy to comb through as well. I don't even have to put it in my hair everyday because it keeps it moisturized. Because the product is so thick I would recommend rubbing it through your hair as opposed to using the dropper unless you have a specific spot. I love this product alot. First time customer and I would continue to shop.
Hair Growth oil
This oil feels great, smells great and leaves my scalp feeling nourished.