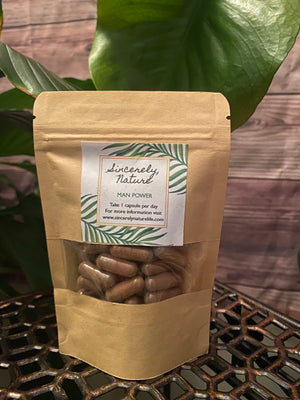 Great product and Great Customer Service!
First and foremost I want to thank you sincerely nature for the wonderful product! I personal felt a difference the first day after taking these at the gym. I was not tired and surprising I definitely had some more stamina to keep going. On another note there was a mix up and I was sent the wrong product. I reached out and immediately everything was taken care of and I received the correct Oder in a matter of a couple days. Also, the owner was kind enough to allow me to keep the order sent. So, thank you and I really appreciate your products and your customer service.
It has the right name. MAN POWER
Guys, this is a great product. It gives you the POWER YOU NEED. I didn't buy it for that reason, but I was like "whoa" when I felt the difference. Go ahead and get it. Thank me later. All of her products are great!