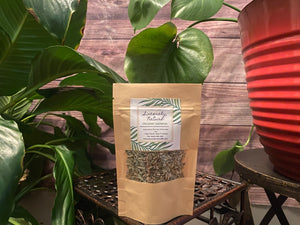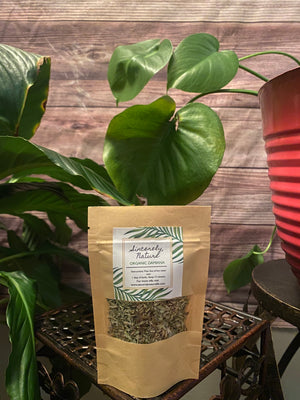 Damiana
I absolutely love it!! It does exactly what it suppose to!! I am a forever customer.
The best
I love these teas, from the womb man wellness to damiana, they are so beneficial. She is so consistent with her advertising and information. Just a 10 out of 10.
Just What I Needed
I am so grateful to have crossed paths with Simply Nature and her organic teas!! I've been drinking the Damiana tea for about 2 weeks now and can definitely feel the effects with more energy, the ability to reduce stress and yes, my even my sexual appetite and pleasures have increased! My partner now encourages my drinking this tea daily! I drink with a little honey and fresh lime juice and Love Every Drop!!! I plan to try smoking this herb as well to reduce and stop my craving for nicotine! I would definitely recommend to others as well, as it was shipped not too far from my home!! Thank You for Your Herbal Hands and Juicing Ideas that initially caught my eye!!!
That's what I'm talking about! Damiana is amazing!
Love it!
I really like this tea, i am drinking it as we speak! I did notice my libido increased and it decreases my stress levels. I just wish it was more tea in the bag! Will be ordering again.
Great
Didn't know what to expect but it really does what it says. So glad that I invested in myself and will purchasing more soon