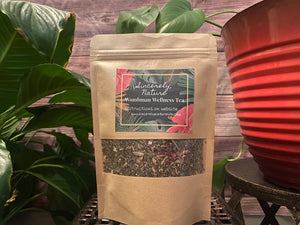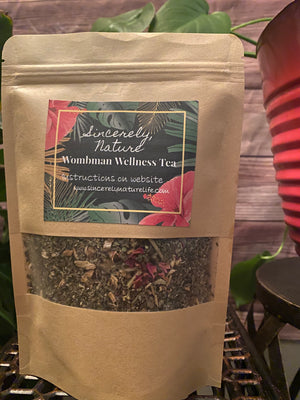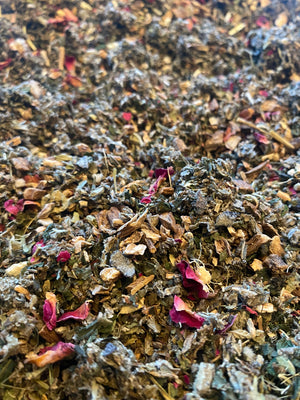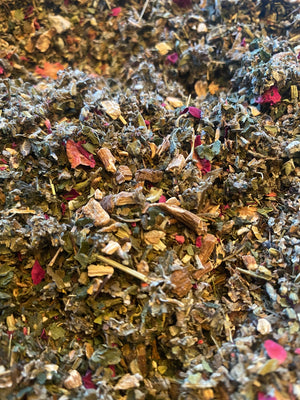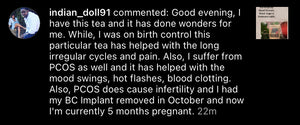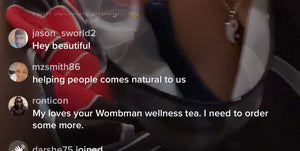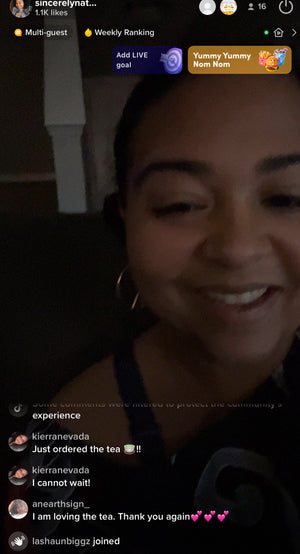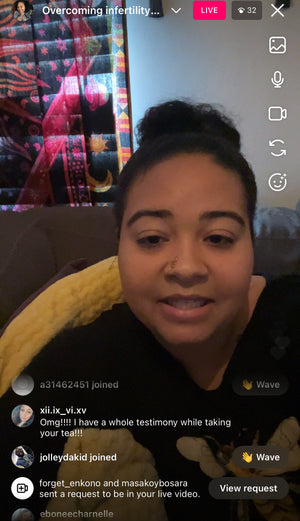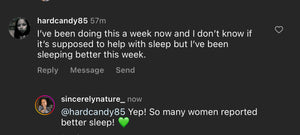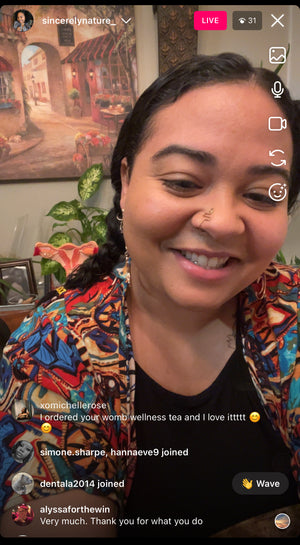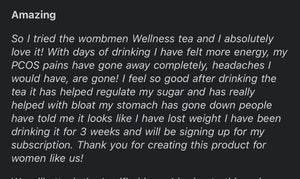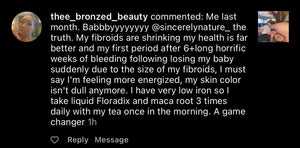 I love it!
It's a staple in my daily life. I buy two bags at a time!! Very grateful I found this tea I've been drinking it since December of 2022
It's definitely a staple for a health regimen. Thank you so much for your support! I'm always happy when customers really love this blend!
Wombman Wellness Tea
The wellness tea is amazing and it really works. My daughter who has PCOS was been drinking this tea since February of this year. Her lab work numbers have dropped since she's been drinking it, acne has cleared up, she has regular cycles now and her hormones aren't all over the place. My only complaint is the customer service is terrible. I've sent messages and no one never responds. Please work on the customer service and responding to your customers.
Greetings Shanika! If you send DMs on our social sites we don't check them often. We always encourage customers to send us an email. We pride ourselves on our over the top customer service!
Thank you for taking out the time to share your experience with us. Im glad your daughter found relief. If you have any questions or concerns please be sure to send us an email to sincerelynaturebiz@gmail.com. We will be happy to answer any questions just like we do for all of our customers.
I AM SO HAPPY
My body stopped naturally having a period and I was prescribed birth control and was miserable. I felt like I was going crazy on the birth control. I wanted a natural approach and to fix the issue my body was having. I started the tea 7 days ago and I just started my period today. I have yet to see if my period will start again next month naturally but I will continue with the tea until we get to that point. I'm so glad I don't have to take birth control and this tea has so many benefits. I will be purchasing more soon.
Congratulations! Definitely keep consuming the tea because the benefits get even better!
It works!!!
I just started using the tea and it does exactly what it says it does. I suffer from fibroids and it has been such a traumatic experience so much pain huge clots and since drinking this tea I have seen a difference in the length of my cycle and the heavy bleeding I've seen a change in my bloating as well as the menstrual cramps that used to be so unbearable I have found a some relief from drinking this tea I really want to thank you Alexis for taking the time to put such cure into your product thank you so much.
Oop! I'm pregnant
I mainly took this tea herb to reverse my PCOS and well it did everything it says it will because now I'm pregnant! Wasn't really planning to just yet also didn think it was gonna work on fertility but it did. I've only gone through 2 bags of the tea fyi and had unprotected sex 3 times in one month. Good to know I can now have kids so I'm not complaining.